Diving into Makoto Shinkai's universe and his new film
2019年 10月04日
With only an approximative worldwide release, Makoto Shinkai's new masterpiece:

Weathering with you

is eagerly awaited. Some specialised media already consider it as the most lucrative animation movie.
In japanese's theaters since July 19th, this pearl of animation has already beat box-office records with a benefit of ten billions yen. It enters the list of the ten best japanese movies as well as the list of the ten most profitable movies of the country. Japanese producer Hayao Miyazaki's chef-d'oeuvre Spirited Away (Ghibli

Studio

) remains on top.
It explains why Japan choose Weathering with you to compete for the Oscar of the Best International Feature Film.


What about English-speaking countries ?
Announced coming to theaters early 2020, the original japanese title Tenki no Ko literally means "the weather children" and has been cleverly translated into Weathering with you as the international title.
A title revealing the movie's synopsis.
Makoto Shinkai tells us a new love story

«

between two teenagers: Hodaka, a countryside boy, and Hina, a girl who can control the weather. Taking place in Tokyo, the plot is about Hina learning to use her powers in a city under diluvian rain. Everything changes when she discovers a secret up in the sky...

» (BfmTv).
The name of Makoto Shinkai might slightly ring a bell, whether you are a fan of japanese animation or not. In 2016, his name crossed the world thanks to the sucess of its movie: Your name (Kimi no na wa), also a huge success in his homecountry.
Let's take a closer look at the artist behind this success, who might be the future master of japanese animation and replace the current one: Hayao Miyazaki.


Rising producer and next Miyazaki?


Makoto Shinkai's work includes many particularities similar to the master at this,

Hayao Miyazki: grasp of the detail, inspiration from a careful observation of nature, drawing the closest to realism, extremly detailled landscapes... Both artists seem to love drawing nature, especially the water for Miyazaki and the rain for Shinkai. One can notice that this specific drawing signature is being strengthen progressively through his work.


This japanese literature graduate scholar started to gain popularity among the western community of

anime fans

with his movie
5 centimeters per second (Byōsoku Go Senchimētoru - 2007). It was not his first trial though. Makoto Shinkai draws since a long time ago and made his first step in animation, in 1998, with his first short-movie:

Kakomareta sekai

(Surrounded world).
Four short-movies and one film will be produced before the release of 5 centimeters per second.
His drawing style has evolved since that time. The details of landscapes and nature are more and more precise, especially when you look at the incredible rendering of the rain in Kotonoha no Niwa (Garden of words), released in 2013.
His style remains distinctive and his characters keeps the same general aspect, but his drawing strokes grow up across his movies and get even more faithful to the real models used.
As for plots, two main themes appear.
Since his third short-movie Her and her cat
(Kanojo to Kanojo no Neko -

1999

) narrating the daily life of a male cat and its female owner, from its point of view; a regular audience can feel the perfume of romance in each and every Shinkai's work. Stories often mainly involve complicated love storiess, in a close and tangible daily life.
Makoto Shinkai also seems to be found of encounters between two worlds: enchanting universes (Voices of a distant star - Hoshi no Koe - 2011) or worlds where laws from our own universe are not respected (Your name - Kimi no Na wa - 2016), disrupting our daily lifes.
What can we do in the meantime?
Hoping to help you patiently wait and giving you a foretaste of the movie (no spoilers, do not worry!), here are some places in Tokyo and around that inspired the sceneries:
Yoyogi Hall

Kishou Jinja

within the shinto sanctuary Hikawa in Saitama, where you come to pray the Weather God

Nozokisaka slope in Tooshima-ku district,

accessible only by bike or foot

The famous and lively district in Shinjuku: Kabukichô
Docomo tower, in Shinjuku
The observatory "sky deck" on Roppongi hills
The neighbourhood of the small train station Tabata-eki and especially the Fudouzaka slope of the South exit
But there is more...
Yoyogi Hall - Yoyogi Kaikan
Kishou Jinja entrance
Nozokisaka slope
Night at Kabukichô district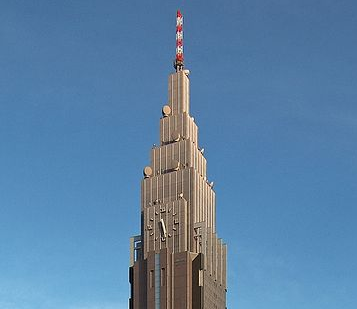 Docomo Ltd. tower
Night view on Roppongi Hills from the Sky deck
South exit of Tabata station

The main character also gets on board on the ferry Sarubiamaru that links the Takeshiba terminal in Tokyo to Ooshima island, Toshima

island

, Niijima

island

, Shikinejima

island and

Kôzushima

island

. The latter has been chosen as the main movie set.
Sources: ワークドットライフ
Night view of Sarubiamaru boat
View on Akasaki's walking path in Kôzushima

If this cultural diving gave you a taste of Tokyo or made you feel like you want to explore japanese tiny islands, please take a look at our tour below as well as the other itineraries on our website.